Areas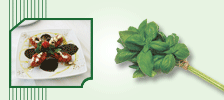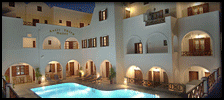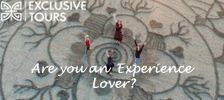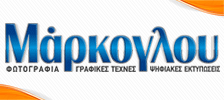 Oia
Oia is a cosmopolitan resort of Santorini. It is worldwide acquaintance for the dreaming sunset. Each nightfall in Caldera you will see crowds of people, who wait to see the magical moment when the sun is lost in the vastness of Aegean and the sea dominates the sky with the red colour of fire. Oia is built in altitude 350 m. and is found in the northern side of island in distance of 10 km from the Fira. It distinguishes for her authentic beauty.
Characteristic is the underground style settlement, the houses - caves, that are craved in the rock. Such settlements we meet only in the Santorini. Oia is the first settlement of Greece that was characterized preservable and not only for the underground built houses, but for all her islander mansions and the unique beauty. In the graphic alleys you will find a lot of tourist shops, cafeterias and restaurants. Within the visitor is able to find plenty of hotels and apartments with all the comforts.
From the Oia you can go using the road or going walking down the 214 steps to the beach and the small harbour Ammoydi, with the famous fish taverns.