Areas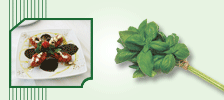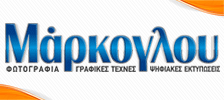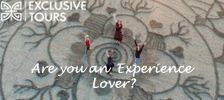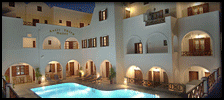 Imerovigli
The famous Imerovigli that has become and song, with the dreamed view is built in the higher point of the volcano, in altitude 300 m. It is situated between Fira' and Oia. It abstains one only kilometre from the Firostefani, the last neighbourhood of Fira. It is a gorgeous graphic settlement, with character clearly Cycladic, that has been characterized preservable.
At your eve at Imerovigli, you can enjoy, walks in narrow alleys, you will admire the traditional architecture of the houses and churches, as well as you can enjoy the view at the Caldera and in volcano. In addition, you will see the ruins of Venetian castle "Skaros" that is built by Markos Sanoydos, in a ideal locality and functioned as observatory the season of Venetian domination. Following the path that begins from Skaros you will reach in the chapel of Ceoskepastis. It is built in the end of volcano and it allocates a unique view to the volcanic islets. You can also visit the church of Saint George and the imposing monastery of Saint Nikolaos.
Bear in mind that in Imerovigli you will find hotels and apartments of all categories.