Areas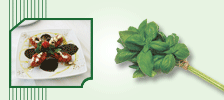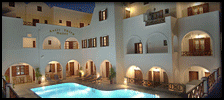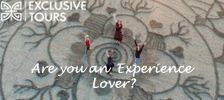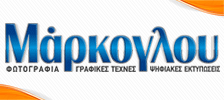 Santorini
Latitude: from 36 19' 56'' to 36 28' 40'' B
Longitude: from 25 19' 22'' to 25 29' 13'' A
The island of Santorini is situated on the most southern point of the Cycladic complex in the Aegean sea, and is 128 nautical miles from Piraeus and 63 from Crete. Its surface is 73 square kilometers and its population according to the latest census in 2001, is 13600 people living in thirteen villages.
Based on the Kapodistrian plan, the largest part of Santorini as well as the islands Aspronisi and Anidros, the island complexes of Christiana, Palea and Nea Kameni administratively belong to the municipality of Thira, with the capital of Fira. The municipality of Thira comprises the following areas: Thira (2.291 population), Akrotiri ( 450), Vothonos ( 671), Vourvoulou ( 475), Emporio ( 2.465), Exo Gonia ( 375), Episkopi Gonias ( 1.430), Imerobigli ( 503), Karteradou( 1.108), Megalohoriou( 460), Mesaria ( 1.480), and Pirgos Kallistis ( 732). The rest of the island as well as isle Thirasia administratevely belongs to the community of Ia ( capital Ia) which is covered by the areas Ia ( 962) and Thirasia ( 268).
The shape the island has today, which is semicircular-pedal is owed to the intense volcanic activity, which has transformed the shape of the initially round island. The appearance of the volcano side is rocky and anomalous in contradiction to the smoothness of the rest of the island. The surface of the island is 75,8 square kilometres and is mostly formed by fertile pumice.
On the Southeast part of the island the mountain Profitis Ilias is 567 meters high and is consistent of marble and big rocks. Close there, is the mountain Mesa Vouno or Agios Stefanos mountain with the altitude of 366 meters. In between the two mountains there is an old Christian temple called Selada.
The climate of Santorini is humid but very healthy. The weather is usually sunny and bright, perfect for capturing images and taking videos all year round to present a landscape very bright and colorful. There are also three springs and four medicinal springs.
The perimeter of Santorini is around 36 nautical miles and displays  six coves: The Ammoudi or St Nikolas at Pano Meria ( Ia ), the Armeni also in Pano Meria, the cove Mouzaki, The Phira cove and Athiniou and the Mpalou cove in Akrotiri.
From April till October there is rarely any rainfall, while the temperature fluctuates in pleasant levels. The evenings in Santorini are cool.