Areas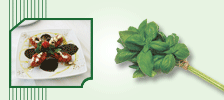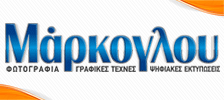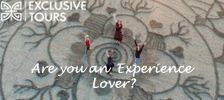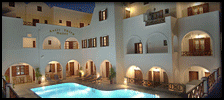 Entertainment
Choices in entertainment are not few as Santorini is such a bold and cosmopolital place to be. The nightlife of Fira has been considered an asset for many decades. The capital is still the main meeting point either by night or by day, with a great variety of choice for all tastes.  
Beginning your night expedition you can visit the cocktail bars with breathtaking views of the Caldera, ideal for a fresh and relaxing evening. At the street Erithros Stavros also known as bar street, you will find lined up plenty bars and clubs which promise to keep you alert till the next day, while in some of them you can listen to live music.
By following the crowds you will find yourself in one of the biggest and trendiest clubs of the island with mainstream music in conjunction with Greek hits, while customers dancing the night away on the tables will teach any tourists the Greek way to have fun. If you prefer more relaxed moments, the Caldera offers nicely decorated spaces, a magical view, comfortable seating arrangements and mainstream or chill-out music. If you are a fan of rock music, or RnB music, in Santorini you will find either a club or bar to accommodate your musical preferences.
There are also clubs from the golden 80s, while others house from time to time big DJ names, and ethnic, soul and funk groups.
If you are a Greek entertainment follower and of the characteristic bouzouki sound, Fira also offers the suitable establishments where mostly Greek clientele gather, and stay open till dawn. The Fira square also has a variety of eateries to end the night.
The nightlife outside of Fira is equally as interesting however more low key. In Ia there is a number of small bars with lounge and chill out music and a wonderful view of the Caldera, where many people gather to enjoy quiet and scenic moments.
However the fun does not end at dawn. There are beach bars open during the day at Perivolo, Perissa and Kamari. The upbeat rhythm of the music, in connection with the alcohol, rouse the beach lovers, creating a non stop party situation which lasts till sun set, while in Kamari and Perissa  the night continues in the same vibrant manner.
There you can choose between a chilled out environment by the sea or a beach party and dancing till dawn.