It's a beautiful day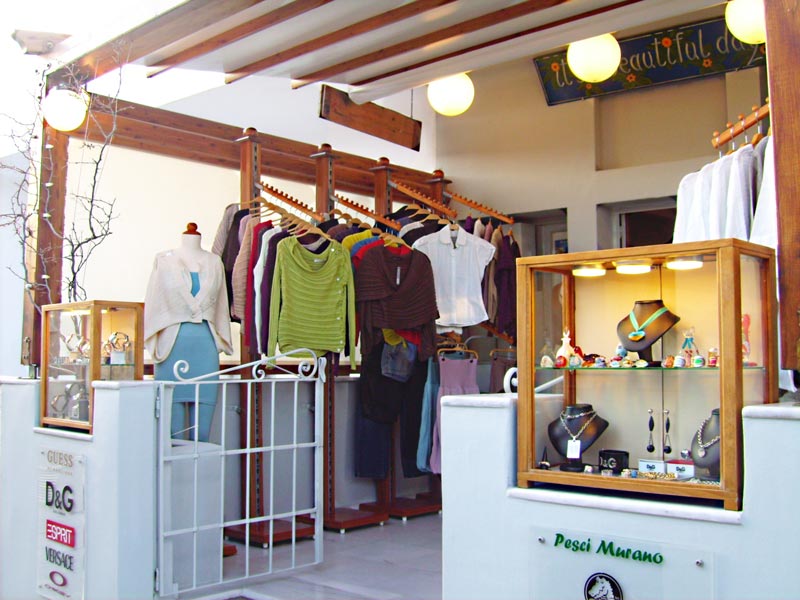 More Photos
Click to enlarge
In the main street of Oia, don't forget to visit the "it's a beautiful day" store.

In this nice little shop, you'll find the latest collection of IOANNA KOURBELA, influenced by fire, water and wind, the elements of Santorini.

You'll find also the sunglasses of D&G, VERSACE, RAYBAN, OAKLEY and ARNETTE. If you like watches, here is the place, because brands like GUESS, ESPRIT, CHRONOTECK and D&G, are waiting for you.

Finally, you will be impressed by the NOMIS and 3 GUYS streetware collection, the D&G jewelry, the famous SANUK sandals, and more fine accessories.

The smily and friendly staff, will help you throughout, while you enjoy your shopping, listening to the fascinating music of the shop.

If you are interested in fashion, then "it's a beautiful day", is your shopping point.
Address: Oia - Santorini
Phone: 2286071581
Mobile:
Fax:
Email: gmkaf@in.gr