Aura Marina Apartments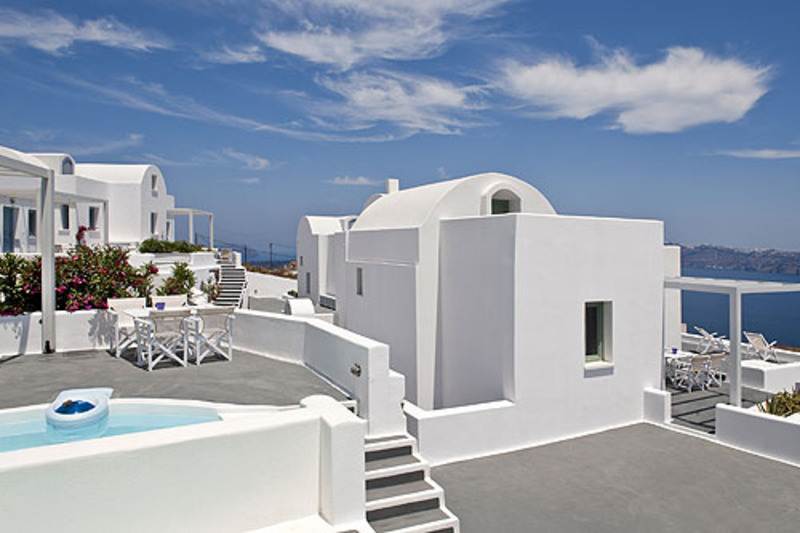 More Photos
Click to enlarge
Aura Marina apartments are situated in Akrotiri in the southeastern part of Santorini. We are located near the archaeological site of Akrotiri, the famous Red Beach and the old lighthouse, where one may admire panoramic views of the volcanic caldera and the sunset.
The village of Akrotiri itself with its traditional little white houses and churches is within walking distance and just a couple of minutes by car. There one may find mini market and all the everyday shopping necessities. Akrotiri is only 6 km away from the port and 8km from the airport. The village is also serviced by the public means of transportation.
Aura Marina apartments resemble a small village, comprised of nine houses, all decorated in a traditional but comfortable manner. All the houses boast a private dip pool, terraces and balconies with views of the Caldera.
Aura Marina apartments, a project of young Italian architect, Dr. Simone Maestrelli, is a new construction but with the characteristic aspect of the traditional Santorinian architecture. Here you will find expert and friendly personnel to facilitate your accommodation and to provide you with all the necessary information concerning the island.
Address: Akrotiri - Santorini
Phone: 00302286083101
Mobile: 00306976014462
Fax: 00302286083024
Website: http://www.aura-marina.com/
Email: info@aura-marina.com