Santa Barbara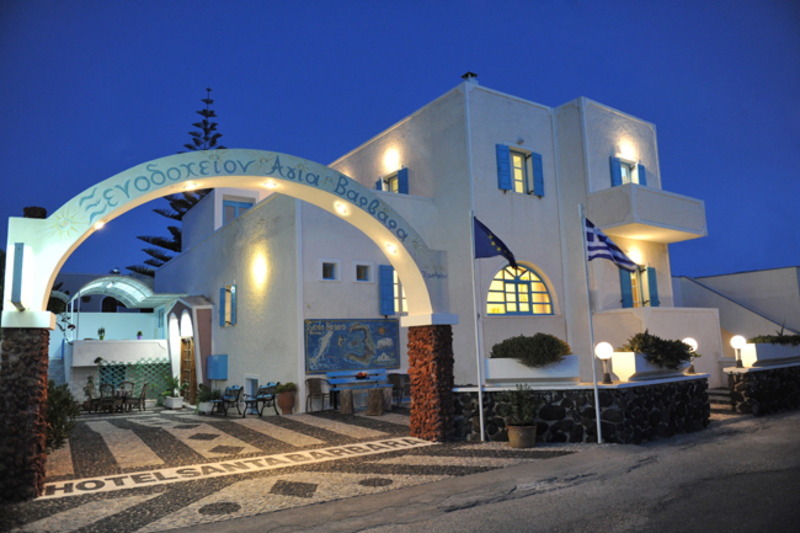 More Photos
Click to enlarge
Dear valued guest,
It is our pleasure and honor to welcome you to Santa Barbara hotel, in the magical island of Santorini, one of the most unique islands of the Greek Aegean Sea!
It is a 3 star family hotel, which operates twenty two years and offers all year around accommodation and services. The hotel is lately renovated; it has a traditional Cycladic style and offers 12 rooms, a breakfast area, a TV area and a bar. It is located no more than 100 meters away from the beautiful and popular black beach of Perissa and 200 meters away from the path that leads up on the mountain where it is located the archeological site of Ancient Thira.
The owner Mrs. Drosou Eirini welcomes you with a smile who promises a warm hospitality and excellent service; as well she would be more than happy to offer you all the necessary information and guidance.
We wish you a beautiful and relaxing stay!
Address: Perissa - Santorini
Phone: 2286081534
Mobile: 6973409265
Fax: 2286085208
Website: http://www.santorinisantabarbara.com
Email: hotelsantabarbara@yahoo.com