Mary Studios & Apartments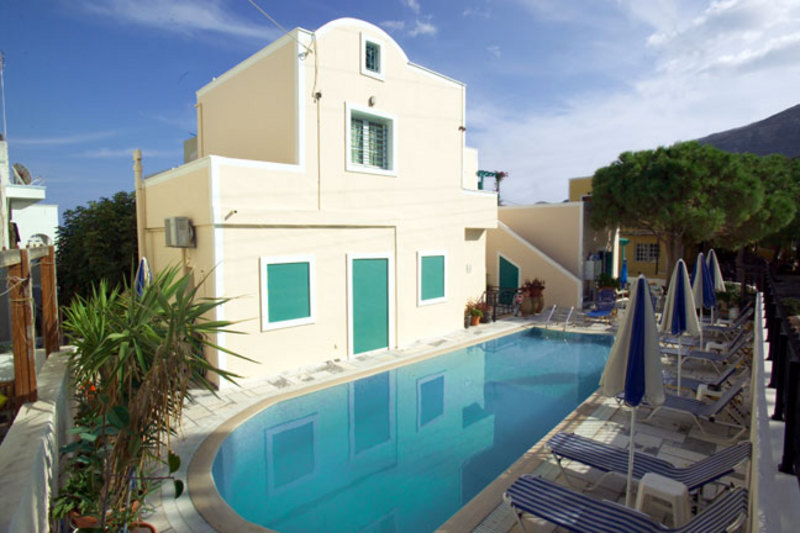 More Photos
Click to enlarge
In the eastern part of Santorini island, one will find the beach of Kamari and 100 meters from this magnificent black sandy beach, Mary studios & apartments welcome you.
Set in the center of Kamari resort, these well maintained, attractive accommodations offer lovely views of the surroundings. Within 3 minutes walk, guests have the opportunity to reach the beach, the restaurants, the taverns and the bars.
Hotel Facilities:
Reception
Swimming pool
Parking
Studio Facilities:
TV, Radio, Air-conditioning, Refrigerator, Bath or shower, Balcony, Kitchenette, Toaster, Mini safe box, Hairdryer, Coffeepot.
Address: Kamari – Santorini
Phone: 2286031297
Mobile: 6973043839
Fax: 2286030989
Website: maryhotel-santorini.gr
Email: info@maryhotel-santorini.gr